Oops, I missed out last months update, apologies for that I have been locked away working on costume/prop commissions with deadlines inbetween everything else thats going on!
Well whats been going on since January, lots! First off Sean and I went to the Sky Atlantic Game of Thrones Exhibition which was great fun and also useful for costume detail as one of my commissions is a GOT costume. Of course the trip would not have been complete without a photo on the Iron Throne!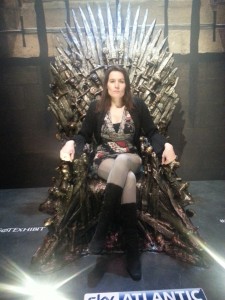 Was lucky to visit the massive Jersey Celtic Coin hoard again to see how the progress was going on seperating the thousands of coins and gold torcs, truly amazing!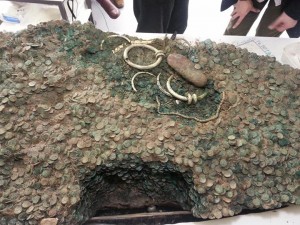 No sooner getting back from Jersey I was off to Devon to play the main character in the short film about Anne Bonny. Four days down filming in the lovely village of Clovelly with a great cast and crew. We were blessed with the weather and I really enjoyed my time working on this project. It will be premiered in April and off to do the rounds in some film festivals. The film makers will then look into making a full feature length film in which the short will be used as a promotional tool to gain funding and interest. I will post more on this as and when news comes in.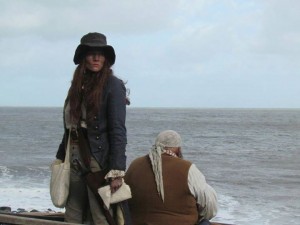 Working on two big costume commissions filled up several weeks and I will post photos of them when I have completed the third. As always other smaller jobs come in to hinder the other projects but hopefully now will get some more work done on my Maleficent costume!
Sean and I were also lucky to have just worked on a new Channel 4 show called Time Crashers, at this stage I can't say much more but I know its due to air around June. Will keep you posted.
We had a great time at the recent Memorabilia at the NEC in Birmingham as Xena and Jack, only managing the Sunday this time due to commitments.
Then we popped over to Leicester to visit King Richard III, we queued to see the coffin and then went to the new visitor centre which was great. It was an experience worth queuing for and something that will never happen again so glad we could be a part of it and say 'we were there'.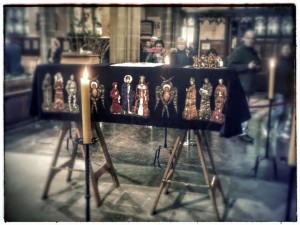 And finally have just made another appearance in Colchester as Queen Boudica where I was the guest of honour to open the Roman Circus (where they held the roman chariot races). The site has been updated and made visitor friendly with brilliant reconstructions, displays, new media to show how it looked and historical finds on show. Worth a visit if your ever in Colchester as well as the castle museum where you will see yours truly staring in the museum video as Queen Boudica! A highlight of the day was making my entrance on the chariot that was used in the TV film about Boudica staring Alex Kingston. Pulled very ably by my Iceni horses from the Colchester Archaeological group!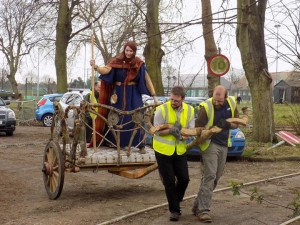 Photo Paul Bray
Well thats it for now, keep an eye out for the new Avengers film this April, fingers crossed my scenes will be in the final cut! fingers crossed!

Thank you and I promise it won't be so long for the next posting!
Jo