Well another full month running all over the place but now the holidays are over things will calm down a little but hopefully not too much.
Since the last posting I joined Sean down in Cornwall for his joust at Pendennis Castle which was great thanks to good weather and good company. Spent an extra couple of days staying down with friends which was nice and a great little break.
Straight back and onto Bosworth Battle weekend with Destrier which was a good as I love catching up with old friends as well as taking part. I think Bosworth will always hold a special place in my heart as its such a great place and have been there so many times over the years. Really enjoy the battle as I get to take part in the charge with King Richard which is always an exhilerating ride!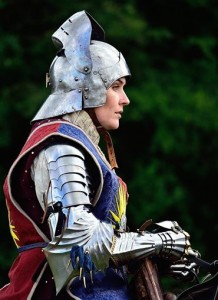 A great photo taken by Christine Pearn
The straight onto Battle Abbey for a week of kids activities for English Heritage which was tiring but fun. Some good crowds for the stort telling which was really fun to do, full of laughs and jokes.
A day off thankfully and a chance to help Sean get ready to fly off to Canada for a joust and then myself off to the beautiful Leeds Castle in Kent. Five days of jousting, skill at Arms and Melee for Destrier, unfortunatley no riding for me this time just working as ground crew. Hard work but enjoyable all the same.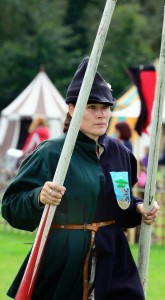 Photo by Richard Pearn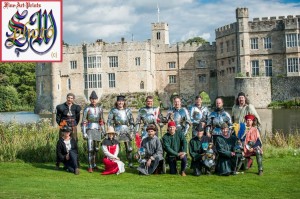 Destrier at Leeds Castle
News on the TV project Humber City will see some short promo's going online on the Facebook page soon with one of them being for my episode. Keep checking their page for updates.
Well my next adventure see's me off to Jersey in a couple of weeks for a pirate show which should be fun will let you know how it goes.
Thanks for checking up on me

Jo