So sorry in the delay in posting a new report, things picked up pretty quickly and l got swept up in it all.
Ok so lets start where I left off last post. The HSBC photo shoot seemed to have gone well as apparently one of my images was a featured one but can I for the life of me find it on the web! I will keep looking but its a bit like looking for a needle in a haystack!
Again another trip up to Hull for more filming on Humber City, this time working with the lovely Sophie Aldred who played the doctors assistant Ace from Dr Who. She was very sweet and a pleasure to work with. Also got to help out with the lovely Vic Mignogna (Star Trek Continues )scenes and looked after him for a couple of days before he headed to Memorabilia where we was a guest signer. Very sweet and was fun taking him to Cadbury World and he re-enactors market.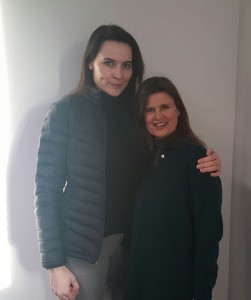 Jo and Sophie
Still a couple more scenes to film and then done!
Easter saw me at Dover Castle for the combined St Georges and Easter weekend. Lots of fun with storytelling and children activities. Then following weekend on the actual St Georges day I was at Woburn Centre Parcs alongside St George for a lovely relaxed walkabout appearance reminding people what day it was!
A great appearance as a Stormtrooper at the London Guildhall to help welcome over 700 guests to a large evening event. To top it all the guest of honour was the Lord Major of London!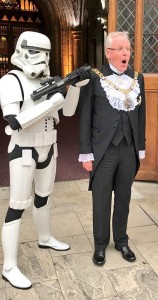 Lord Major of London!
I then had a surprise weekend in Paris with Sean whilst he is working over there on a film, I was lucky to get permission to join him on set for a day and hang out with him. Watching the car stunts was awesome and exciting and getting the opportunity to meet the director Chris McQuarrie and also Simon Pegg at an evening event. The next day was Seans day off so we did some sight seeing and hung out with new friends which was great fun. Exciting weekend of adventures!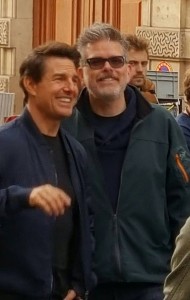 TC and Chris McQuarrie
Straight after Paris I got the opportunity to get Annabelle my Alien out of Quarantine for an Alien Covenant themed evening which was great fun to do. Great to use the costume again and see her in action!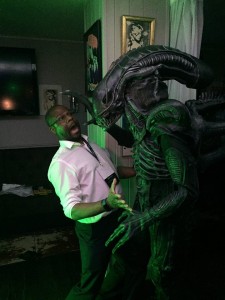 Filming wise for me has been a little quiet but I did do a commercial for Virgin Media, not sure when its out but will post more news as soon as I find anything out. Also just done another historical documentary with the same company I did the Elizabeth I job, I was playing a lady for 2 different scenes for the series The Private Lives of the Monarchs. More details to follow. Mid June sees the return of the TV show Forbidden Histories on the Yesterday channel, you will see me in the episode about Mary Magdalene as one of her followers.
Had some great leather commissions for more Labyrinth characters which has kept me busy inbetween other jobs, really enjoyed making these new items, with more to come! Let me know if anyone wants one making!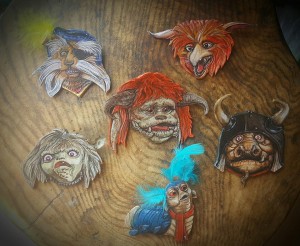 The same company that made the Ben Hur film I did are doing a new family adventure film which I am auditioning for in a couple of weeks, fingers crossed I get the role as she sounds great fun! More info as and when it comes in.
Sean and I will be setting sail for the Gloucester Tall Ships Festival this coming May Bank Holiday, if you can make it I can highly recommend it, lots of fun for the whole family and we will be there swordfighting alongside other characters!
Ok thats it for now, thanks for bearing with my slow posts I will try to post up sooner than later for the next one.
Jo

x