Hey still hanging in here, thanks for waiting. The site still hasn't changed over yet so keep checking in.

Wow ok where to start since I posted last… oh yeah The Robin of Sherwood 30th Anniversary Convention, just awesome sums it up. Sean and I went just on the Sunday as we were working the day before, we went under the banner of the Tales of Albion film. Tales were very kindly given a table to advertise and promote our project by the lovely organiser Barnaby, so we were with the Director Gary Andrews and one of the Producers Julianne Gascoyne. Got the chance to meet up with some of the actors from the show and in particular Jason Connery who I worked with on a TV film Merlin. It was so lovely that he remembered me as it was back in the 90′s when we filmed it. Great to chat and catch up with him and had this awesome photo of the 2 Robins from the show, first time together I believe!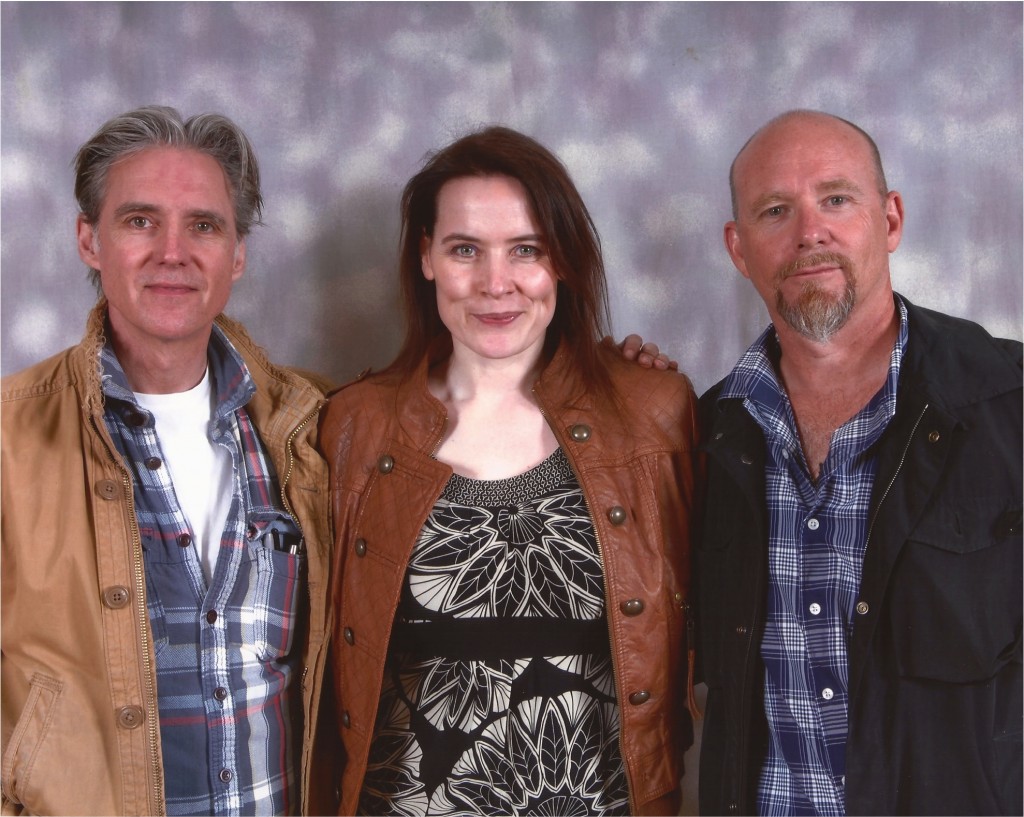 Tales seemed to have gone down well with the convention fans and hopefully gained some more supporters. Check out the film page for a few more photos of the event and to keep upto date with it's progress. Some great news in connection with this is that the actor Nickolas Grace (aka The Sheriff of Nottingham) will be the narrator for the Tales project, exciting stuff! Tales/Spirit of Albion Facebook Page
The next day saw Sean and I heading off to a castle I had not been to for a few years and that is Hedingham Castle. Went there years ago with my old medieval group having a few skirmishes, so it was great to go back but this time the the jousting group Destrier. First show of the year and it was a good one! The castle had to close its gates midday as they were sold out so record crowds were recorded so that was good for both the castle and the group!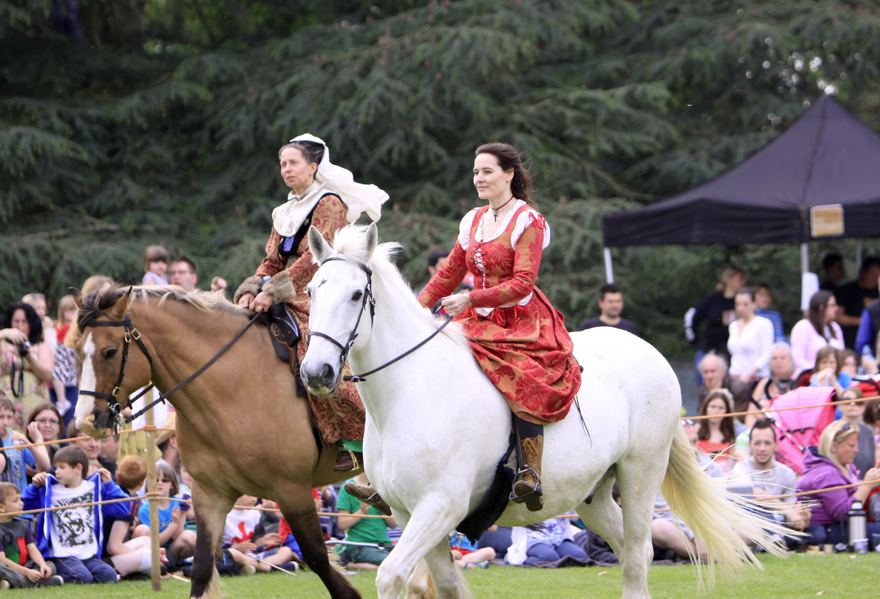 Photo by Nick Moore
Had a great gig at the London Guildhall playing Queen Guenivere for a large corporate event for GM Motors. Had to address an audience of 900 guests from all over the world and welcome them to the evenings precedings! Great buzz and lots of photos!
Then was off to Battle Abbey for 9 days teaching kids squire school which was fun but tiring. They all seemed to enjoy it and had lots of happy families and good feedback!
Had a couple of nice filming jobs, first being a police officer on the TV show New Tricks, got to drive the police car too which was loads of fun, I believe that should air around October time, will keep you posted. The other was a couple of days on Downton Abbey set at the races. Thankfully the weather was great as we were in the middle of nowhere at a point to point track. Not sure when it air's but again I will keep you posted.
Then Sean and I were invited to the Watford Comic Con where the TV project Humber City had a stand. We were there helping to raise awareness of the project and a bit of networking. Whilst there we met up with the lovely Virginia Hey who remembered us from the last time we met, lovely lady!
As you can see the last month has been pretty busy! I then headed off to Colchester Castle for my day as Boudica which I was looking forward to. First job was to help out with the Battle of the Ages chariot race which was lots of fun and saw chariots form the Roman and Iceni team, Norman and Saxons and Roundheads and Cavilers. Of course it goes without saying the Iceni team won!

An all girl team equals winning team! Then later on I went inside the castle to chat with the public and did some story telling which seemed to go down well with everyone. I do hope I get asked to go back again as its a great place and it has my film playing there too!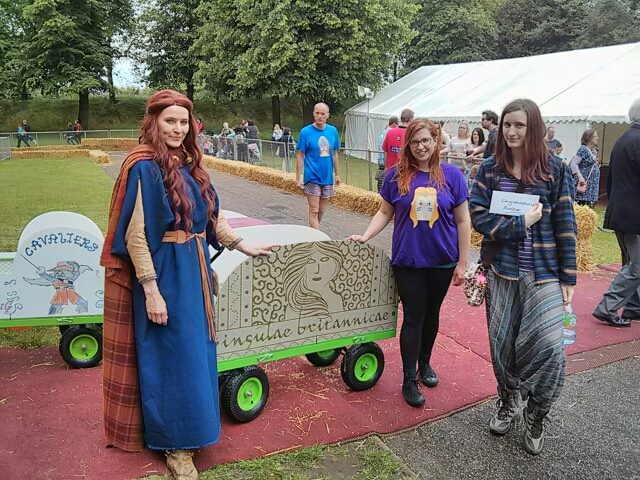 And finally to RAF Brize Norton for the 99th Squadron's family day. Four of us in costume went along to entertain the families and we got to go up in a C17 that had just flown over Buckingham Palace that morning for the Queens Birthday Flyby! Great day and great memories.
Well thats it for now, I hope this big post makes up for the wait

Jo