Oops missed out last months report! Ok carrying on from the last one, Sean and I travelled to Bristol to attend a wedding as Stormtroopers at the Bristol space centre (@Bristol).  The couple were fans of Star Wars but unknown to them the brides father had arranged for 2 Stromtroopers and Darth Vader to make a surprise appearance. A nice event at a great venue and a lovely couple.
Next gig saw us heading up the the Space Centre in Leicester for a corporate as Stormtroopers again which went well. We then headed down to Gloucester for the Tall Ships Festival to appear as Elizabeth Swann, Jack Sparrow and Barbossa for the May Bank Holiday weekend. The first day we sailed in on one of the Tall Ships which was brillaint with all the crowds lining the river banks. Then we were swordfighting for the rest of the weekend which was well received and was loads of fun. Great time was also had hanging around with the lovely Victorian characters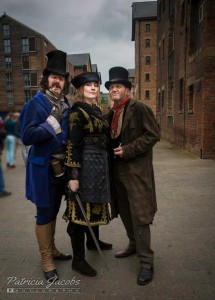 Then straight on from Gloucester, down to Southampton for the Ferry to the Isle of White to Osborne House as Victorian Carneys for 3 days. Good weather and crowds with a beautiful setting. If your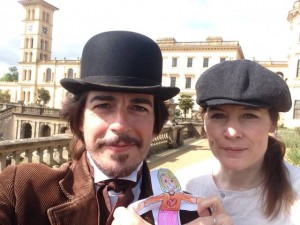 wondering what the paper character is its called a flat Stella, my friend from Canada asked if I could show pictures of me with her at different places I visit. Its part of her sons school project to learn about new places in different countries.
Then we attended a charity event in Redhill for Autisum Allstars to help raise money and awareness. Many costumed characters were there to help attract the public to the stand. Sean and I decided to dust off our Judges costumes and wear them for a change. Happy to report the charity raise over £1200 on the day!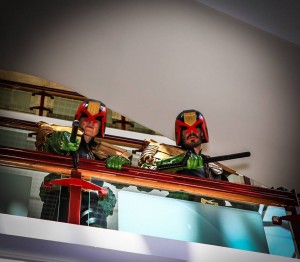 Then the annual Open Weekend for the ABC Animal Sanctuary was upon us and as usual Sean and I were there as Jack Sparrow and Xena. Was lovely to see some friends who came along to supprt the event. Always a pleasure to support this lovely charity.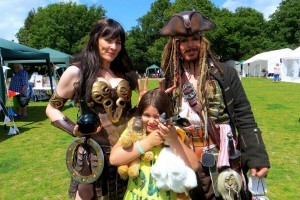 Been working on Tim Burtons latest film for a few days which was great, always good to get a run of days on a film, as ever can't really say much on public sites but will post more when able.
I was recently over in Poland with Sean at the Tournament of King John III. Sean with team mate Steve won the Team joust last year and was invited back this years as guests and marshals for this years tournament. So glad I went as it was a great trip and the hospitality was second to none. The polish guys could not have been more lovely with looking after us and entertaining us. Got drunk on Polish moonshine! we went on a brilliant ride in the countryside and went on a flat out gallop several times, visited an awesome castle and I ordered my new jousting helmet with an armourer! Awesome times, oh yeah and I got to fire a cannon! lol.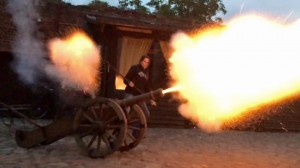 Very much looking forward to going back next year!
Just did an awesome action show for a private birthday party with a Mission Impossible theme. First time with a new team and it went down brilliantly with the client, so hopefully more gigs like that to come in he future!
Well thats it for the mo, thanks for popping by and I will report again soon

Jo